Thriving in Your Local Market Just Got Easier: Follow These Steps to Increase Your Business' Visibility and Attract More Customers!
– Discover the fastest and most effective way to get your business on the first page of Google search results without sacrificing your employee count or taking on more debt.
– SEO expert Greg Melancon explains why being featured in Google's Map Pack is critical for businesses that rely on local traffic, citing the benefits of increased visibility, improved credibility, and higher rankings.
– Learn about the top industries that need high visibility through the Map Pack and find out how to optimize your online presence to attract more local customers. Read on to get the full story.
Business owners are constantly seeking effective ways to market their business in order to attract new customers and increase revenue. One of the most popular methods is through providing valuable content on their website and utilizing search engine optimization (SEO) to rank higher on Google's search engine results page (SERP). However, ranking on page 1 of Google can be challenging, especially for businesses with limited resources. That is why savvy business owners are turning to Google's Map Pack to achieve high visibility.
The Google Map Pack, also known as the local 3-pack, is a feature on Google's search engine results page that displays local businesses near the searcher's location. This feature is prominently displayed above organic search results and includes key information such as the business name, address, phone number, and website. Being in the Map Pack can significantly increase a business's online visibility, making it easier for potential customers to find them when searching for the types of products or services they offer.
"For businesses that rely on local traffic, being in the Map Pack is critical. It's the quickest and most effective way to get your business in front of the right people," explains SEO expert Greg Melancon. "Having a strong presence on the Map Pack can also improve credibility, as people are more likely to trust businesses that rank higher."
But who exactly needs to be in the Map Pack? According to recent studies, businesses that need high visibility in the local market include:
1. Restaurants – Whether it's fine dining or fast food, restaurants are often the top searched category in the local market. Customers are always looking for new dining options and convenience, and being in the Map Pack can make all the difference.
2. Medical facilities – When people need medical attention, they usually search for healthcare providers located nearby. This includes doctors' offices, clinics, hospitals, and emergency rooms. Being in the Map Pack for these categories is crucial for potential patients to easily locate and contact you.
3. Contractors – Homeowners and businesses alike need reliable contractors for a variety of projects, from plumbing and electrical work to landscaping and construction. Being easily visible in the local market can help increase leads and close more deals.
4. Retail stores – From clothing and accessories to groceries and home goods, people are always searching for nearby retail stores. In fact, studies show that 82% of local searches result in an in-store visit, which makes being in the Map Pack all the more important.
5. Automobile dealerships and repair shops – The automotive industry is highly competitive and being in the Map Pack can give businesses a competitive edge. Customers often search for dealerships, repair shops, and car rental companies when looking for automotive-related services, so being in the Map Pack can make a significant impact on a company's success.
By utilizing Google My Business, optimizing their website for local search, and maintaining consistent NAP (Name, Address, Phone Number) information across all online directories, businesses within these categories can increase their chances of being featured in the Map Pack and attract more local customers without having to lay-off employees or take out additional loans to remain competitive.
In conclusion, being featured in the Google Map Pack can provide businesses with increased visibility and credibility in the local market. This feature is particularly important for businesses in competitive industries, including restaurants, medical facilities, contractors, retail stores, and automobile-related companies. By taking the necessary steps to optimize their online presence, businesses can set themselves up for success and attract more local customers.
Do you own a restaurant, medical facility, contractor business, retail store, or automobile-related company? If so, being featured in the Google Map Pack is crucial for attracting local customers and staying competitive in your industry. Go to www.webmarketingokc.com to discover more about the power of Google Money Pack Marketing Service. Get listed in the local 3-pack and increase your credibility and visibility to potential customers. Don't wait any longer, take the necessary steps to optimize your online presence and attract more local customers today! You Need To Invest Into GMB SEO For Your OKC Business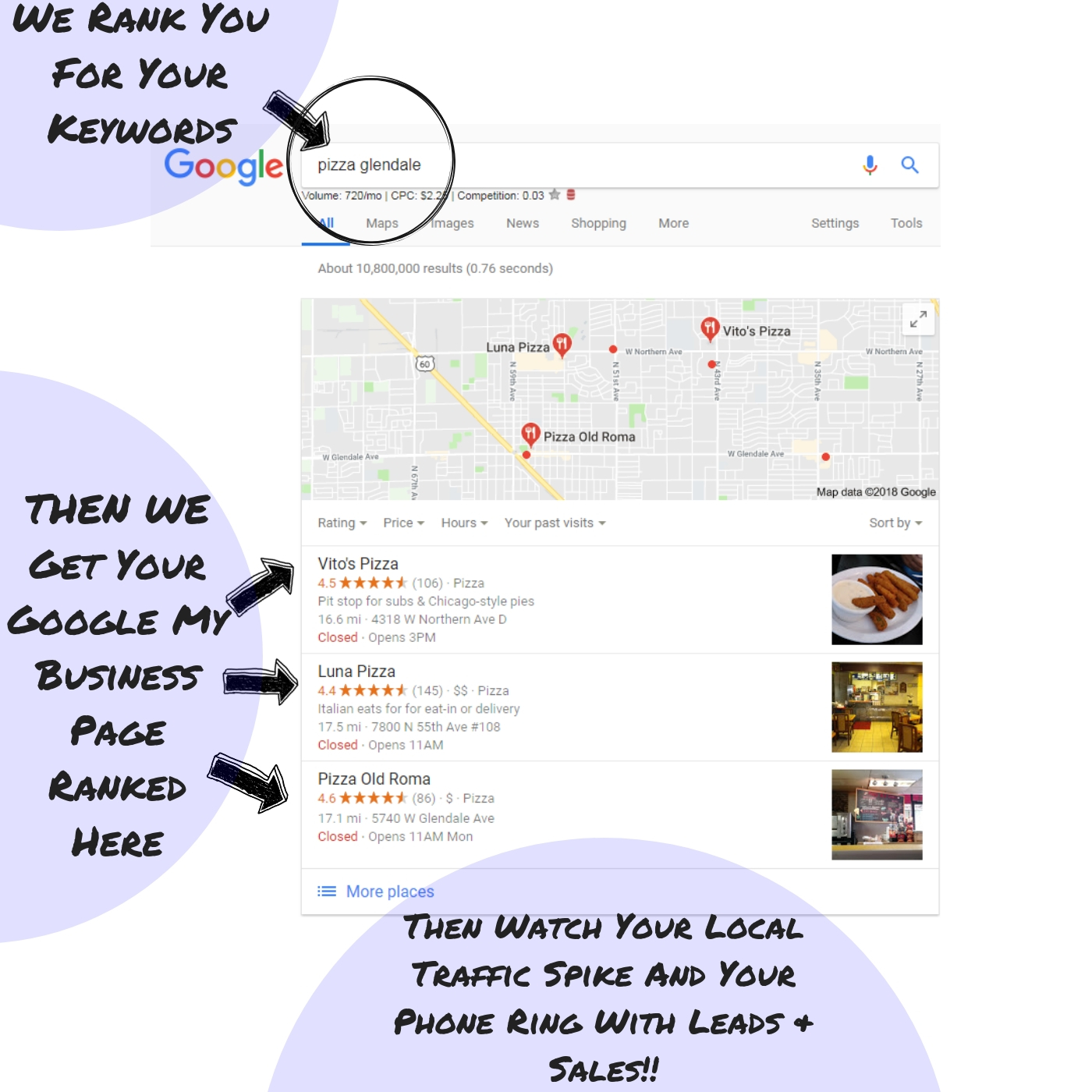 Improve Local Search Rankings and Increase Online Visibility with our Expert-Level Local Maps and GMB Optimization Strategies